WHERE DO YOU WANT TO GO?

Browse through our tours and combine them to form a holiday.
You might want to spend a few days in beautiful Myanmar, then back to northern Thailand and end with four days at the exotic beaches near Krabi in the south.
All holidays originate in Bangkok, the hub of South East Asia. it is then a simple task of flying to further rwched locations, or taking buses or trains. We cater for all budget from budget to five star luxury. We leave the choice entirely to you or can suggest the optimum holiday for your budget.
---
See example holidays using our modular system.

On this link we give an idea of how you can easily link tours together to form great holidays
---
CAMBODIA
The Cambodian people have emerged from a most vicious war but are incredibly hospitable. As the government tries its hand at successful tourism we see drastic changes in the extreme poverty of the past decades to sustainable wealth. The major attraction is Angkor Wat, 50 square kms of architectural history but there are many more marvels to experience.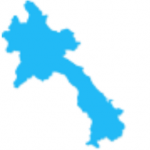 LAOS
Still a poor country but rich in history and culture. The people of Laos welcome tourists in this gentle, green and beautiful country. Luang Prabang is a must see as it is a world heritage town with French influence. Easily accessible from Thai borders you can gain access through Vientiane,a quaint French style city or from Chiang Mai across to Luang Prabang, a world heritage town.
MYANMAR (BURMA)
Only recently open to tourism the government of Myanmar (Burma) are keen to throw off their hard reputation that so shocked the west a few years back. They are now falling over backwards to impress the world with their beautiful country and hospitality. They now have a recently elected democratic government which hopefully will lead them forward to the greatness of the previous century. Tourism is expanding at a rapid rate and it is advisable to see Myanmar as it was, with some of the best temples in the world. Flights are from Bangkok in Thailand from Air Asia and very reasonable.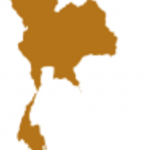 THAILAND
All our comprehensive tours in Thailand have been cancelled due to increasing instability. We offer one to two days tours of Bangkok. This city is idea and a base for visiting other SE Asia countries due to inexpensive flights from Nor Air, Lion Air and Air Asia. Thai nationals : an opportunity to see your country with our inexpensive tours lead by a Thai guide.

VIETNAM
Amazing to think that there was such a long bloody war in recent times although today there is little evidence. It is still a communist country but you would never know it. Vietnam has a massive coastline that runs from north to south and is rapidly becoming the costa brava of the far east. Many of the towns have French influence and the architecture is stunning particularly the Royal Hué. There is much to see in both Hanoi in the north and Ho Chi Minh City in the south and a night on Hallong Bay is unforgettable.
OTHER ASIAN COUNTRIES
BHUTAN
Though not strictly in south-east asia, this shy, buddhist country is surrounded by mountain ranges and rain forests. The government only permits a limited number of tourists and then only by plane with one airline. We offer a unique opportunity to see the land, culture and passive people with our seven day tour. Guided tours only as tourists are not permitted independent travel.